Vaginal Rejuvenation
WHAT IS VAGINAL REJUVENATION?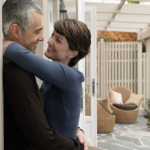 Vaginal rejuvenation is the surgical narrowing of the vaginal opening (introitus) and vaginal canal.  It is usually performed to improve vaginal function and sensation by tightening the internal and external muscles and supporting tissue of the vagina.  Stretching during childbirth may cause significant loss of tone causing gaping of the introitus and a loose vaginal canal.  The goal of vaginal rejuvenation is to reverse this laxity, thereby improving intimacy for both partners.  This procedure is best performed by a skilled gynecologic surgeon in an outpatient surgicenter utilizing regional (awake) or general (asleep) anesthesia.
HOW PAINFUL IS THE PROCEDURE?
Because the vaginal canal is narrowed based on each patient's specific needs, the amount of post operative pain varies from patient to patient.  Once anesthesia wears off, most patients experience moderate  to significant discomfort near the rectum which may require narcotic pain medication for the first 1-2 weeks.  This gradually improves so that patients are permitted to resume most of their activities within a few weeks.  Intercourse should not be attempted until cleared by Dr. Harvey, usually sometime after the six week check.
ARE THERE ALTERNATIVES TO SURGERY?
Physical therapy of the pelvic floor muscles, as occurs during Kegel contractions, can tighten the vaginal opening sufficiently in patients who have mild laxity.  During Kegels, the patient is asked to squeeze the vaginal opening muscle as strongly as possible and hold for 5-10 seconds.  This should be repeated 50-100 times daily.
HOW MUCH DOES VAGINAL REJUVENATION COST?
The total cost for vaginal rejuvenation is usually a little over $4,000. Although insurance does not cover the cosmetic procedure, some patients have symptoms of vaginal prolapse (vaginal wall falling out). Repair of those defects may defray the cost of vaginal rejuvenation. Our Billing experts can help you determine this.